I am Hasmik Hakobyan from Armenia and I began my EVS in February 2016. It will last until January 2017. So far, EVS has been three months of service with lots of new experiences, challenges, and of course happy moments.
My first contact with German people took place at the airport TXL and I was positively surprised about the kind and welcoming behavior of German people. The first lesson I learned from the trip to Germany was to ''Pack light''. I like my room in Frankfurt and the flatmates who are welcoming and English speaking. I work in the office of pewobe with very kind and welcoming people. I like the office environment, people, and the view from the windows. The city of Frankfurt is very close to Slubice, a small Polish city. I can experience totally different cultures in a 10 minute-walk from the office.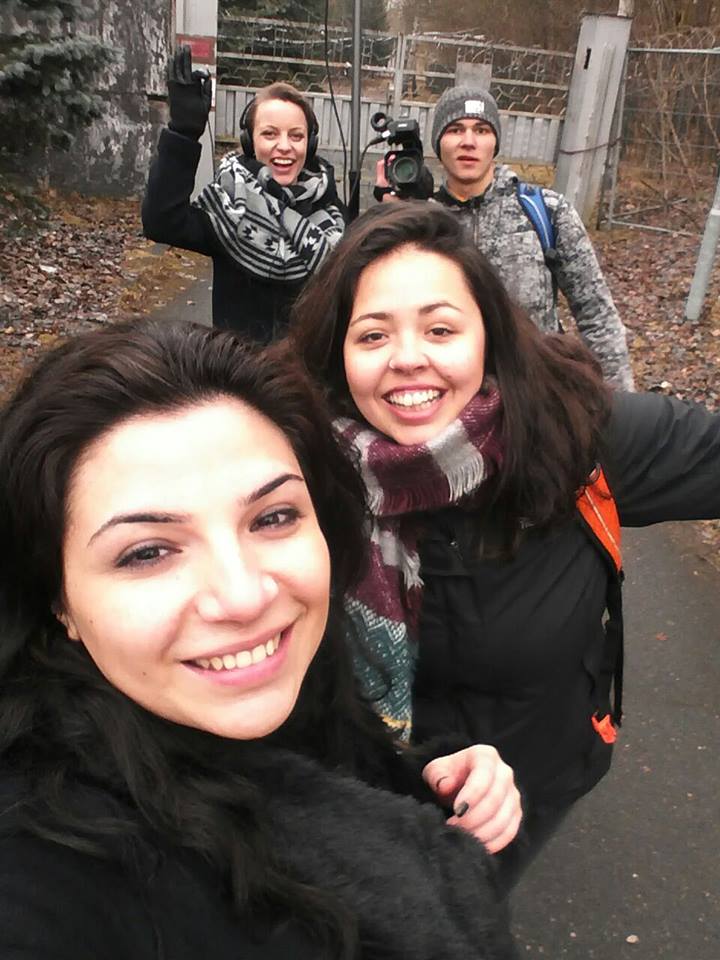 The first few days I was trying to integrate in the social life and there were many challenges which I still try to overcome. The first challenging experience was the communication with German people. Almost nobody speaks English and I felt helpless for the first time in my life. Thus, I learned that the most important thing I is to learn the language. Also I experienced some other social behaviors that are new for me but I am getting used to them.
I went to an ''On arrival training''. There, I met other volunteers and learned more about the rules of EVS. It was a very good experience; we could share our experiences with other volunteers and helped each other. I also took part in the JULEICA leadership project and learned a lot regarding the role of a leader in projects. That was a very useful experience. We met other participants from other locations and exchanged experiences and thoughts as well.
Lately we hosted 4 interns from Poland who helped us prepare projects for our "Europatag" and "Kindertag" . It was very nice to work in an international team and develop common projects. Also I leaned a lot regarding project proposal development and I think soon we will submit several project proposals which I would like to develop. In addition, we had a meeting for Sommercamp preparation and I got an idea on how to prepare a project and I would like to work on it.
Months full of creative work lie ahead and I hope to be productive in learning the language and preparing project proposals for further accomplishment.