by Filip Kudzia, Marcela Masina and Pauline Grahl
What?
A youth exchange of the project "Intercultural cooperation through Environmental Exploration". The first part "ICE" was taking place in the EuroCamp. We talk about culture and its influence on our nature and environment.
When?
30.03. to 07.04.2015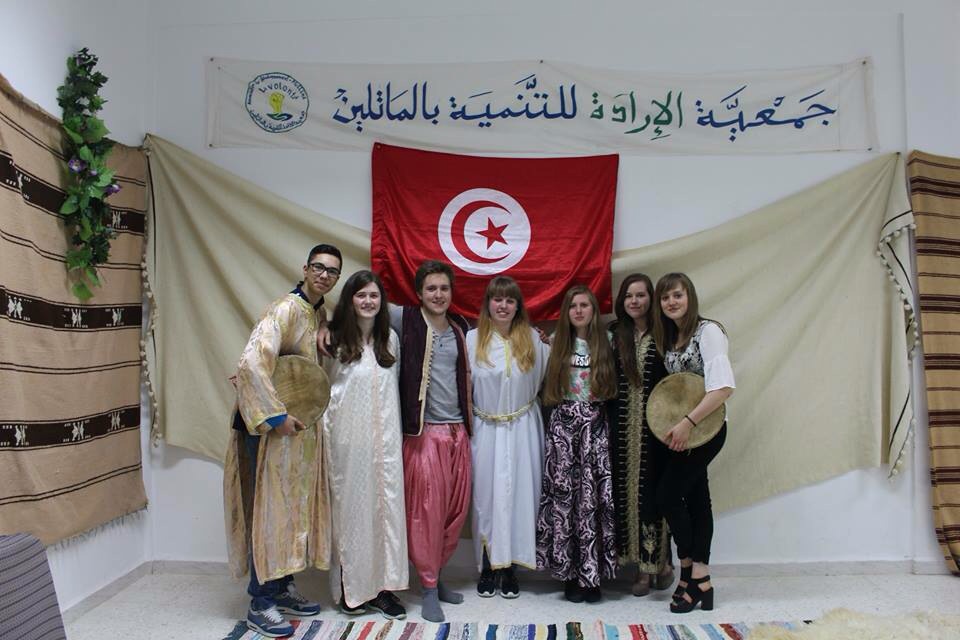 Who?
More than 25 participants from five different countries took part, representing Bosnia and Herzegovina, United Kingdom, Tunisia, Germany and Poland. Our partner from Macedonia unfortunately couldn't join us.
Why?
It was the second part of our culture-environmental project, which will be furthermore followed up by an exchange in Bosnia and Herzegovina in June.
What happened?
The main topic was environment again, focusing on the desert, and what influence it has on our culture. We were discussing the terms discrimination, culture, stereotypes and prejudices to understand those better. Our Tunisian friends taught us a lot about their surrounding and the desert. Furthermore we have been on two trips, one to Metline (our hosting city), where we saw important places and visited the center for handicapped children. The second one was to El Jem. The beautiful amphitheater, shopping and the place itself were the main attractions. We had a lot amazing evenings together, like the Traditional Tunisian evening and the intercultural evening.
What will stay in our memories?
Easter in Tunisia is a very unforgettable experience. Also riding on camels, conduct a polish Easter tradition – pour water all over others – and always dancing and singing to Tunisian music was a lot of fun. Actually, we experienced so many great things that we cannot write down and even remember them all anymore 😀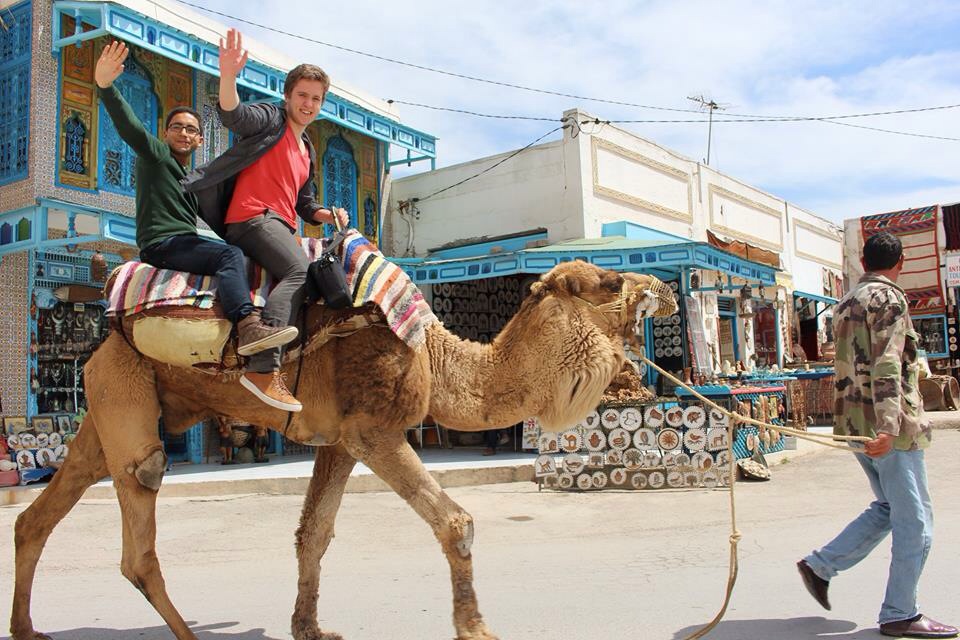 In the media?
On SLYNCS' (our partner from the UK) Facebook-page you can find some posts about our exchange in Tunisia!
www.facebook.com/SLYNCS?fref=ts
We have been to the local radio station and did interviews!
http://bizerte.radiomjs.tn/channel/1-Wikiradio#podcast