By Julia Smielewicz
What?
A youth exchange, first part of the project "Intercultural cooperation through Environmental Exploration", taking place in the EuroCamp. We were talking about culture and its influence on our nature and environment.
When?
30. January 2015 to 7. February 2015.
Who?
More than 30 participants from five different countries took part, representing Bosnia and Herzegovina, United Kingdom, Tunisia, Macedonia, Germany and Poland.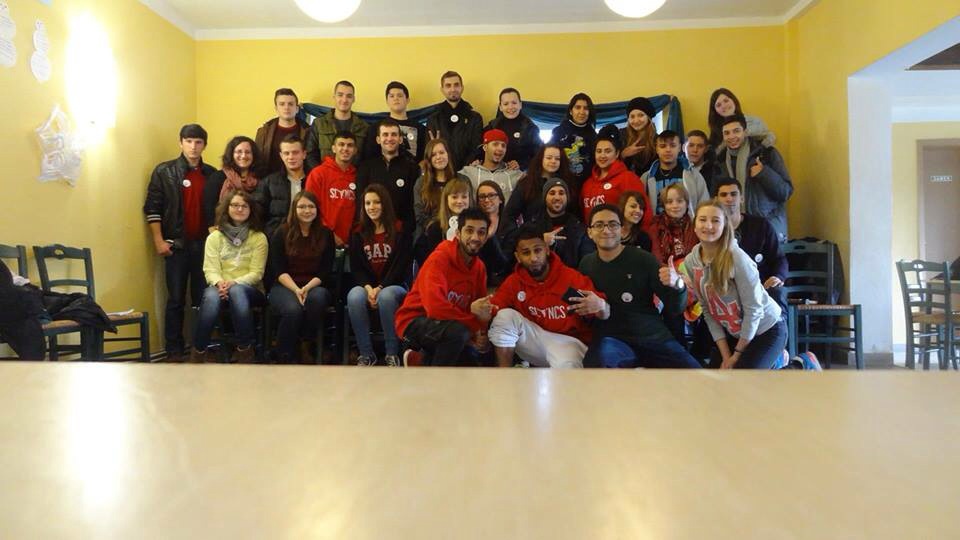 What happened?
The topic of the workshop was "Ice", we discussed the dangers and what are the advantages of ice. Everyone actively worked in the groups of their nationalities, as well as in mixed groups. In the groups everyone tried to speak slowly and understandable for all. Together we have been doing a lot. Furthermore we discussed and created the plan for the next part ("Desert part"), which will be held in early April in Tunisia. In addition to the workshops, we also had time for fun and relaxing. Every evening participants had attractive activities, we watched movies, we were dancing, doing sports, playing cards, bowling, and playing hide and seek. We also had two evenings, during which each country could present their culture. We also visited Frankfurt and Slubice twice. We were at the zoo, we were ice skating as well and of course we had free time. Everyone had a great experience and lots of fun in the whole week. We had a wonderful time and everyone was very nice towards each other.
What will stay in our memories?
Daddyyyy… UK's role play on cultural discovery evening was epic and will cause a lot of jokes. Also Ice Skating was really funny, for both talented and not-so-talented participants. After that first part we are all really looking forward to the follow-ups in April and June. Tunisia and Bosnia – here we come!