By Mateusz
The training course took part in Tbilisi, Georgia and was hosted by the local NGO "Society Bridge to the Future" in cooperation with the "Deutsch-Polnisches Kompetenzteam Frankfurt (Oder). During one week the participants had the opportunity to discuss about their different opinions on the current civil situation in Europe and acquire basic skills in project development, negotiation and media training and conflict prevention as well. Completed by several funny country evenings and a study visit in the city center of Tbilisi, the course can finally be described as informative, successful and beneficial for further activities of the participants.
When did it take part?
1st – 8th of October 2014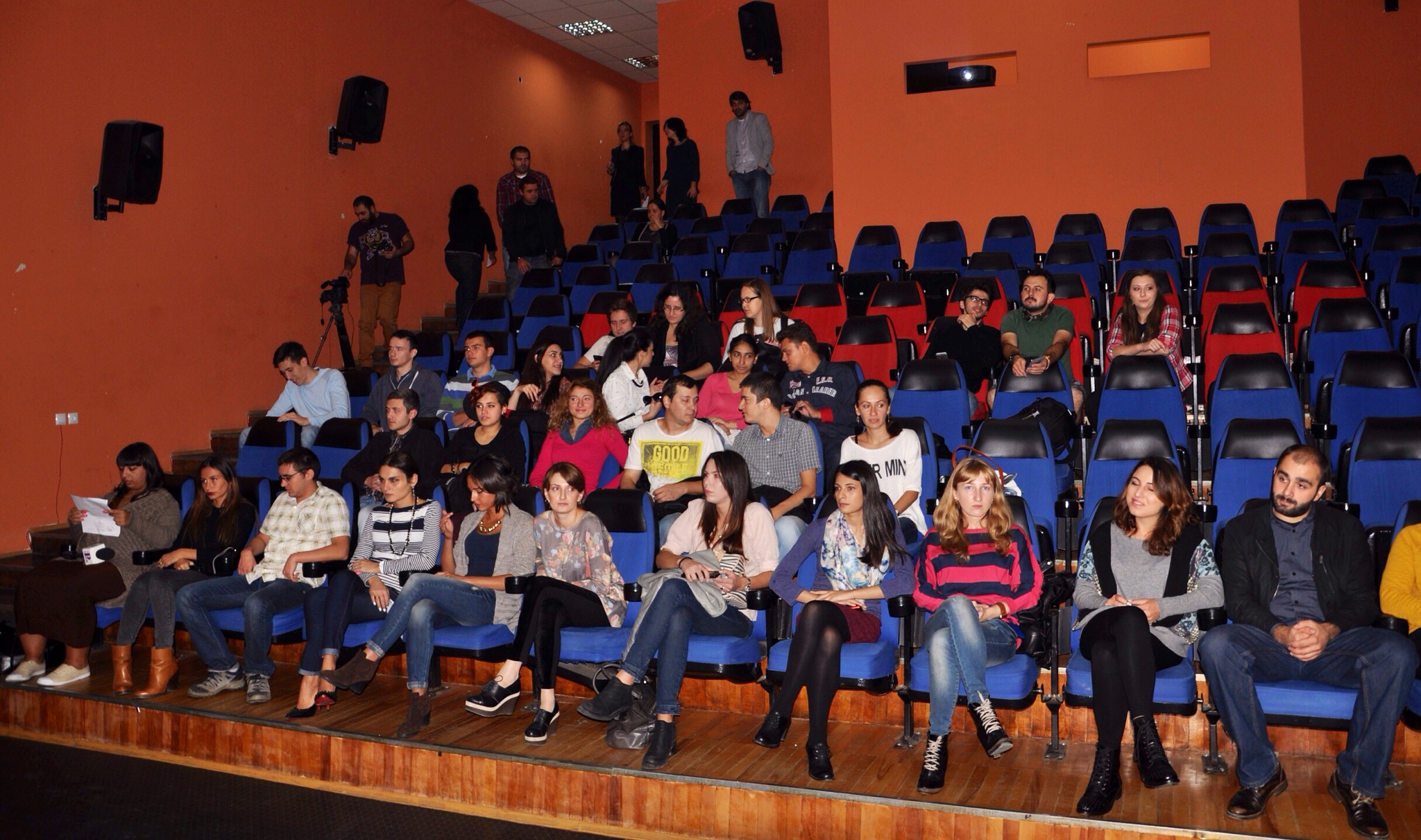 Who were the participants?
28 participants between 18-35 years from 8 different countries were involved in the project. The single delegations came from Armenia, Croatia, Georgia, Germany, Italy, Poland, Romania and Turkey, representing one or more local NGO's from their home countries. Thanks to a NGO fair it was possible i.a. to share personal experiences and talk about possible cooperations in immediate future.
Main issues of the event?
"Active Europeans" implied to explore what it means to be a "European Citizen" and the advantages of "Youth Mobility" and Active Youth Participation. Within the project the space for intercultural dialogue was created, which marked a great opportunity to exchange different concepts and obstacles of the above-mentioned topics. Therefore the aim of the training was to raise a level of participation of young people, learn from each other and exchange best practice examples. The activities foreseen by the training helped the participants to get new essential skills for breaking the stereotypes about other cultures and create a positive atmosphere of common understanding, tolerance, diversity, united Europe; additionally it raised sense of confidence and become active citizens in order to take an important role for positive changes in their communities in future.
What will we keep in our minds?
The many varied ideas for organizing the cultural evenings. Beside a merry polish wedding full of many special surprises, all participants took part in the celebration of the most important muslim religious fest, Kurban Bayramı. In addition, we enjoyed the walks through the beautiful streets of Tbilisi and the extraordinary architecture in the old town as much as the trip to the castle by lift and the great funicular railways allowing us to see the television tower from near and the city from the top. Last but not least, we will never forget the beautiful view over the city from our hostel (especially at night), which meaned, that we always had to climb many steep streets in order to come back from the center to our dormitory. Is there something we won't miss? Well, the driving style of many Georgian cab drivers made us think about the enormous value of german discipline and order on the road, sometimes it can be so much relaxing to know that everyone takes care of pedestrians who want to cross the street.